Location

Mississauga, Canada

Date Posted

September 19, 2019

Category

Retail



Job Type

Full-time



Description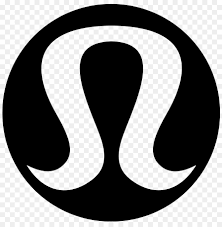 GEC Educator
Located in Mississauga, Ontario, the Guest Education Centre (GEC) is the main contact centre for lululemon and ivivva by lululemon. The GEC is a vital frontline connection with our guests. Most people call them customers, but because we create an inviting environment, we call them guests.
We provide a great guest experience worldwide through phone, email and live chat. We answer questions and collect feedback on just about everything under the lululemon sun.
As a member of our GEC team, you are empowered to be solution oriented, think outside the box, and find resolutions for our guests. This role is for you if you enjoy problem solving resolutions through authentic connection. There is a lot of variety to keep you stimulated, but enough familiarity to become a master of Guest Experience.
As a member of the lululemon team, you will work in a fast paced environment that emphasizes goal setting, health and fitness, community involvement and personal development through our core values. We also have a lot of fun!
Role Responsibilities
- Provides a world-class guest experience via phones, live chat, email, and any future channels.
- Resolves guest inquiries and concerns quickly and with a sense of urgency.
- Supports ecommerce guest experience through placing orders, setting up returns, and troubleshooting.
- Provides product education by communicating features, fabric properties, and function of product. Product expertise is second nature to us.
- Multi-tasks and efficiently navigates through several programs and applications to provide solutions and tracking of guest interactions. Finding needles in haystacks is a lot easier with a magnet. Be a magnet!
- Builds relationships to create life-long guests. Bending over backwards is not just something we do on our yoga mats. We do it for our guests too.
- Responsible for achieving personal productivity targets.
- Performs additional projects, duties, and assignments as required.
Skills and Qualifications
- Quick learner with ability to successfully complete training.
- Take charge attitude and ability to direct conversations
- Able to see trends through transferable knowledge and communicate them effectively. Everyone has a voice at the GEC.
- Strong organizational, multitasking, and time management skills.
- Intermediate to advanced computer skills; this includes proficiency in Microsoft Office, an ability to type 50 wpm, and strong experience navigating the internet.
- Coachable, adaptable, and open to change.
- Resourceful and solutions-oriented with excellent problem solving skills. Sometimes we need to get creative in how we find an answer.
- Passion for and involvement in yoga, fitness, health, and/or sports. #thesweatlife
- Excellent verbal and written communication.
- Friendly, upbeat, optimistic, and authentic.
- Responsible and dependable.
- High school diploma is required; post-secondary education is an asset.
- Customer service experience is an asset.
Working Conditions
- At a desk for up to 8 hours/day.
- Employees are scheduled based on business needs. Shift times range from 8am to 9pm on weekdays and 9am to 6pm weekends. - Our guests lead lives outside the standard 9-5 and we are right there with them.
- Full Time is 20-40 hours per week.
- Part Time is up to 19 hours per week.
- Training requirements: Monday – Friday for two weeks.
- Occasional light lifting of supplies and materials (up to 20lbs).