Technical Fashion Designer
Location

Toronto, Canada

Date Posted

June 3, 2021

Category

Design



Job Type

Full-time



Description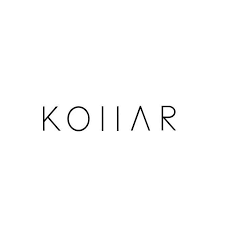 ABOUT KOLLAR
Kollar was founded in 2016, and sold in over 300+ retailers across the world and 90% of the business is in the e-commerce space. Kollar has been the closing show for Toronto Fashion Week and showcased at New York Fashion Week in 2020. We specialize in luxury quality products, working with only ethical factories at fair and attainable price points. Our team is small but hard working and easy going. We are strong communicators who value and develop their cross functional relationships. This is a team of high performers who are constantly striving to develop personally and professionally, practicing open feedback in a trusting space. If you are looking for a company to grow long term and want to challenge yourself, then this the company for you!
WHAT MAKES US SPECIAL?
The founder has built multi-million dollar business's and sold it. Kollar is here for the long run and the founder started with humble beginning and is passionate about building an empire with Kollar. With expertise in the e-commerce space he is one of the only brands that has a trademarked denim fabric called Kyper-Stretch, that you cannot get anywhere else which is why Kollar is the new standard of denim and year after year constantly growing by 30% through denim sales and essential luxury products.
A DAY IN THE LIFE
The technical Fashion Designer at Kollar creates luxury essential goods that is acknowledged as leading in innovation, design, function, fit and quality. The qualified candidate will show an ability to design into the intersection of fashion and functionality. Under the mentorship & partnership of the Senior Design Manager, you create and develop the line from inception of ideas to production of garments.
- Create Mood Boards, Inspiration documents, and stories for seasonal and monthly designs.
- Build and Issue accurate, detailed technical drawings
- Assess samples and revise based on requirements that have been noted.
- Deep knowledge of garment grading and tolerance.
- Experience in working with manufactures overseas which includes China, Turkey, Colombia, and Portugal.
- Excel at presenting your concepts and communication seasonal direction and design to the design leadership team.
- Able to take directions from senior team and stay organized.
- Work cross functionally within the pod collaborating with product development, fit, merchandising, raw materials development, quality and colour, sourcing and design operations, ensuring your teams have the most up to date information on each style.
- Razor sharp attention to detail around product/process so that we build a beautiful luxury product.
- Knowledge in washes, denim, cottons and fabrications.

QUALIFICATIONS :
- 3-10 years minimum industry experience is required
- BA, BFA or BS in Design required (or equivalent)
- Proficient in Adobe Illustrator
- Proficiency with Adobe Photoshop, Excel, Word, Mac platform
- An understanding in 3D design, Pattern grading and timeline management would be a benefit
Comprehensive package including extended medical and dental benefits. Matching and performance based bonus available. The employee is eligible for performance based salary increases & bonuses
REMOTE & OFFICE WORK
We have two offices located near Yorkdale mall. The flexible job allows you to work remotely and in office.
HOW TO APPLY : 
- Submit your Portfolio which includes, technical drawings and techpacks.
- List out five of your favourite mens brand and why you think they are great.
- Write a short paragraph why you think you should be hired for this position.
Instagram : @kollarclothing
Website : www.kollarclothing.com