Ecommerce and Order Fulfillment specialist
Location

Toronto, Canada

Date Posted

February 22, 2021

Category

Ecommerce



Job Type

Part-time



Description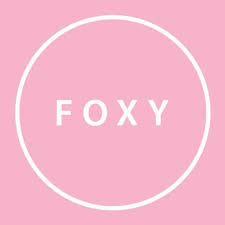 Foxy Originals is a Toronto based designer jewellery company that supplies a unique line of Canadian made accessories to independent stores and large-scale chains across Canada and the United States. At Foxy we pride ourselves on our commitment to quality, originality, customer service, and excellence.
Due to the growth of its ecommerce business, Foxy Originals is seeking a part time (2-3 x a week) Ecommerce and Order Fulfillment Specialist. The company has achieved great success with a small and highly entrepreneurial staff and is seeking a motivated candidate to join the team.
Reporting to the Office Manager, the Ecommerce and Order Fulfillment specialist plays a key role in the day to day operations of the business. Working out of our head office in Scarborough, Ontario, you will be involved in fulfilling orders for both our wholesale and online channels and responding to the needs of online customers. Order packing, product labelling, quality control checking, order processing, customer service and on time product delivery will be critical in ensuring that supply and demand are managed successfully. Your interpersonal skills will be well developed and outstanding organisational skills are a must. A background in logistics, administration, or order fulfilment will be highly favoured. You should be detail oriented and able to thrive in a team environment. This is an entry level position and an excellent opportunity to join a successful organization and make your mark.
Responsibilities
• Pick and Pack orders
• Process online orders
• Ensure shipments are complete and accurate
• Maximize efficiency and productivity in the order fulfillment process from start to finish
• Invoice and process orders, expediting delivery where necessary
• Answer, screen and direct incoming calls
• Prepare mailings to customers
• Handle customer inquiries by phone and email
• Order and maintain shipping supplies
• Receive, sort and distribute mail
• Receive and process deliveries
• Monitor inventory levels in order to maintain stock
• Online catalogue product management
• Resolve any logistics problems that may arise with shipment carrier
• Keep shipping workstation clean and organized
Requirements:
• Exceptionally organized
• Ability to prioritize job responsibilities and possess a strong sense of urgency
• Able to work independently at a fast pace with little supervision
• Proactive, efficient and professional work ethic
• Has a positive attitude and passion for excellence
• Possesses high integrity and ethical standards
• High school diploma
• Experience with functions related to Marketing and social media(outbound email, etc.) is a plus.
• Working knowledge of Microsoft Office--specifically Word and Excel
• Able to bend and lift up to 10 lbs.
• High attention to detail and ability to follow directions is a must.
• Willing to get hands dirty and help out where needed. We need a team player.
• Most of all, you are a jewellery fan at heart and love the industry
Job Hours: This is a part time role. The Ecommerce and Order Fulfillment Specialist will work Monday, Wednesday and some Fridays from 10am-4pm. Fridays will depend on the needs of the business.