Digital Marketing Manager
Description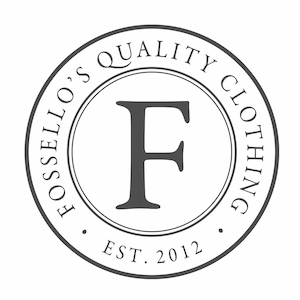 It is genuine connection and love of beautiful things that has brought our team together, and that continues to drive us forward. This appreciation inspires everything we do, from marketing and branding, to building meaningful relationships and always leading to creating beautiful, purposeful wardrobes. It is the heart & soul of our culture; creating a gathering place that always feels like home.
If this sounds like the right fit for you, we would love to meet you!
As the Digital Media & Marketing Manager, you are responsible for managing our Social Media and eCommerce platforms. You are the operational owner of all aspects of the Ecommerce and Digital Media business including, content strategy and development, campaigns, website visual merchandising and maintenance, guest experience and online analytics. In addition, you are responsible for collaborating with Fossello's Buying Team and Executive Managers and play a key role in developing and executing seasonal marketing plans that will be carried through in our stores and online.
This role is ever evolving and it's your job to strategize effective ways to achieve company financial and business objectives. You are the link between Ecommerce and all other areas of the business.
Responsibilities:
• Overall ownership of driving the revenue and profitability of our Digital Media and Ecommerce platforms
• Analyze and report on Digital Media and Ecommerce KPIs and develop action plans to grow the business
• Create our digital marketing content in collaboration with cross-functional team members to increase reach, engagement, conversion, sales per transaction and retention
• Manage the online merchandise presentation with effective layout and content
• Have excellent knowledge of our product assortment and company vision to create an optimal online experience for our guests
• Manage and optimize user journey to drive sales and limit barriers on the path to purchase
Work to resolve eCommerce operational issues that impact consumer experience
Competencies:
• University degree in a relevant subject, or equivalent experience
• 4+ years of relevant experience in Ecommerce, Digital Marketing and Online Merchandising
• Exceptional understanding of consumer online behaviour, trends, and market analysis
• Excellent analytical and quantitative skills, with a very strong understanding of web analytics, marketing analytics & ROI
• A deep understanding and commitment for the industry in which we operate
• Transparent, honest and positive with a strong ability to receive and communicate feedback
• Excellent interpersonal skills with demonstrated ability to collaborate with cross functioning team members
• Ability to work with tight deadlines in a fast-paced environment
• Extremely organized & detail-oriented
• Autonomous, proactive, with the ability to take initiative
• Ability to work a flexible schedule that will include weekends, evenings, holidays and special events
Reports to: The Store Manager
Working Team: Graphic Designer, Photographer, Store Staff
Collaborates with: Store Owner, Operations Manager
Please apply by responding to the email listed below and attach your resume and cover letter in either PDF or MS Word format.
While we thank all applicants for their interest, only shortlisted applicants will be contacted.
Thank you for your interest in joining the Fossello's family!