Location

Vancouver, Canada

Date Posted

September 30, 2019

Category

Design



Job Type

Full-time



Description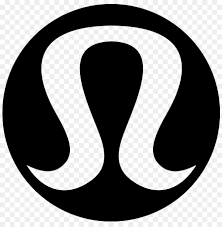 Designer, Accessories
lululemon athletica
Salary: $75,000.00 - $115,000.00/Annually
Job Type: Full-Time, Permanent
Language: English
Start Date of Employment (Approx.): As soon as possible
Minimum Education: Bachelor's Degree
Positions Available: 2
NOC Group: (5243)
Job Location(s)
1818 Cornwall Ave
Vancouver, British Columbia
V6J 1C7 Canada
Job Description
Job Summary:
The Accessories Designer at lululemon creates world class athletic & fashion accessories that are acknowledged as leading in innovation, design, function, fit and quality. Under the mentorship of and collaboration with the Design Director (and/or Senior Designer in lieu) you create and develop the line for your designated class(es)/sub-classes from inception of ideas to production of styles. You support in designing and executing seasonal collections that reflect lululemon's ethos.
You combine active product use experience, market knowledge, trend research, and collaboration between lululemon designers to create functional, innovative, quality designs.
You partner with our athletes and ambassadors to continually elevate and innovate our product.
Teamwork and clear communication are essential. You work cross functionally within design, development and raw materials team members, and with key partners – merchants, sourcing managers, training team, etc. ensuring your teams have the most up to date product information, gates and dates are kept 'on-time and in-full' and any direct and/or indirect report-to's are supported in their development .
Core Accountabilities:
• Have an informed point of view and be an expert on silhouette, fabric, trim, technology, and trend through travel, research, and product usage experience
• Design and build a cohesive collection of functional & beautiful styles
• Ability to quickly and accurately communicate design vision through technical and detailed sketches
• Prepare and effectively present design concepts that communicate seasonal direction clearly. Research, ideate, sketch and create mood, fabric, trim, materials boards etc. as appropriate to support your styles
• Responsible for the clear communication of product information through technical sketches so color legends, prototypes and BOM's can be created
• Responsible for fitting styles to accurately communicate their design intent
• Responsible for ensuring all styles deliver our standards of quality, beauty and function to our guest in full and on time as per our GTM calendars and key gates and dates.
• Strong awareness of what's trending in sports and mindfulness industry – research
Our "must haves":
• BA, BFA or BS in (Industrial) Design required (or equivalent)
• 3-5 years relevant industry experience in fashion accessories, with a focus on (women's) bags or (women's) headwear
• Strong knowledge of hardgoods/equipment and soft goods cut n sew construction, patterning, textiles, trims, sewing techniques and technology applications.
• Past experience communicating with offshore factories
• Natural ability to collaborate with team members in the design and development of product, ensuring commercial viability with the Product Developer, Raw Materials Developer, Merchant and Sourcing Manager
• Adhere to strict timelines and calendar dates to deliver exceptional product, on-time
• Proficient use of Adobe Illustrator, Adobe Photoshop, Excel, Word, Mac platform
*Comprehensive benefits package including extended medical, dental, disability, & RRSP matching and performance based bonus available. We offer a competitive salary based on experience and support in relocation costs for qualified candidates not residing in Vancouver. The employee is eligible for performance based salary increases & bonuses