Location

Vancouver, Canada

Date Posted

November 23, 2019

Category

Buying



Job Type

Intern



Description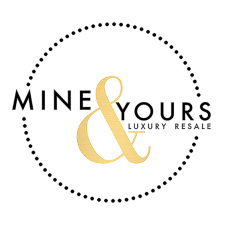 Are you looking for valuable work experience in the fashion industry? As a buying intern at Mine & Yours, you will have an opportunity to learn about – and gain experience in - buying, inventory management, merchandising, luxury brands, and customer service.
We are looking for an intern to assist our buyers in buying and inventory procedures, buyer-supplier relationships, merchandising, and authentication. We hire buying interns on 4-month rotations for 1-2 days a week. This position is also open to co-op/university/post secondary students needing an internship for their studies.
You will assist with:
Doing research on latest trends and luxury product pricing
Ensuring supplier satisfaction by providing excellent service
Ensuring purchased merchandise is processed and placed on sales floor in a timely and accurate manner
Executing in-house and third-party authentication of merchandise
Styling and selling to customers and build customer relationships
Helping support team effort in meeting sales targets
Qualifications:
Excellent attention to detail
Extremely organized, efficient, and driven
Positive attitude and outgoing personality
Knowledge of designer and luxury brands
Quick learner
Proficient in Excel
Ability to work in fast paced environment
Ability to work in collaborative environment
Start Date: Mid-January
Please send your cover letter and resume to our buyer at parinaz@mineandyours.com.