Assistant Store Manager – West Vancouver
Location

Vancouver, Canada

Date Posted

May 8, 2022

Category

Retail



Job Type

Full-time



Description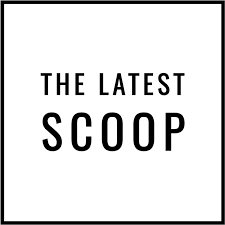 Founded in 2004, The Latest Scoop is a Vancouver-based female owned company. We are a lifestyle concept store, meaning our buyers travel the world — LosAngeles, New York, Paris, Toronto—to curate a unique mix of product: fashion, furniture, home decor, accessories, footwear, stationery and gift. Our stores are beautiful, textural, layered and dimensional, and represent a truly unique lifestyle shopping experience. With a cult following and ever-increasing popularity, we continue to expand and open new stores across Canada.  
At The Latest Scoop we are innovative, creative and entrepreneurial, and we're growing fast! We are looking for a confident, experienced Assistant Store Manager to join our West Vancouver team. So, if you love fashion and working with people, then we'd love to meet you!  
Responsibilities:  
• As a store leader, be accountable for the day-to-day operations of the store
• Motivate and inspire the store team through a strong store presence and consistently lead by example
• Contribute to the development and improvement of SOPs 
• Act as a brand representative by upholding company values
• Monitor KPIs to ensure targets are met
• Support to maintain the visual merchandising standards of the store
• Execute ongoing training for all staff to ensure they know our procedures and guidelines in all areas including sales, cash, return/exchange policy, staff manual and general behaviour 
• Promote and maintain a high standard for overall customer care, operations and loss prevention
Requirements:  
• Supervisor or management role for a minimum of 1 year 
• Ongoing experience organizing and executing training to new and current employees 
• Develop loyal customers through genuine connections and relationship building
• Strong organizational and planning skills 
• Strong verbal and written communicator 
• Ability to be flexible, quick to adapt to various learning styles and store environments
• Passionate about the retail and fashion industry
To get a feel for who we are – check out our Instagram: @thelatestscoop_  
The Latest Scoop is an equal opportunity at will employer and does not discriminate against any employee or applicant for employment because of age, race, religion, colour, disability, sex, sexual orientation or national origin.