Denim shorts should be a part of everyone's summer wardrobe. Versatile and classic, it's easy to live in your favourite pair all day. Here's how to wear a simple pair of denim shorts morning, noon and night, no matter your weekend plans.
The Shorts: Hadley Denim Shorts, $78, available at Abercrombie & Fitch.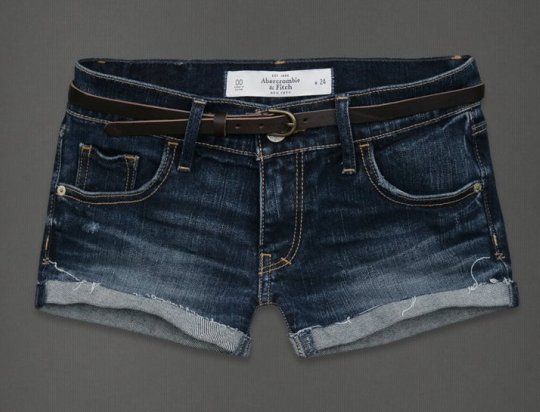 For grabbing brunch with the bf, try a chic, low-key look with flats, a blouse and camel-coloured belt.
1. Faux Leather Belt, $18, available at Smart Set.
2. Tursi Penny Loafers, $59.96, available at Aldo.
3. Equipment Signature Blouse, $255, available at JacFlash.
Head to the beach in the afternoon in sandals, a tunic and your favourite bikini.
4. Girl By Band Of Outsiders Abbey Silk Cot Natural Top, $195, available at Jonathan + Olivia.
5. Yellow Polka Dot Bikini, $30, available at Old Navy.
6. Marci Knot Flat Sandal, $69.50, available at Banana Republic.
Show off your tan when you go out at night in a slinky top, heels and statement necklace.
7. Silence & Noise Colourblock Crossback Tank Top, $49, available at Urban Outfitters.
8. Valentina Necklace, $275, available from Rocaille.
9. Conjur Ivory sandals, $89, available at Nine West.
By: Sara Constantineau, Toronto
You should follow me on Twitter @sara_rochelle.
Are you an employer? Post your job here.
Are you a job seeker? Find fashion jobs here.