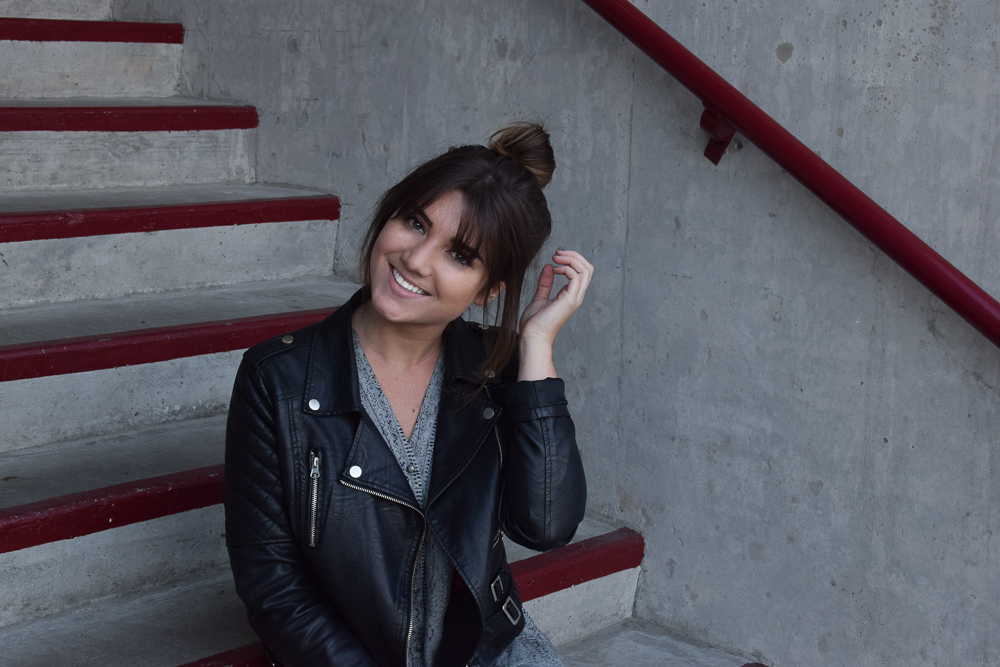 Witty, charming, and a social media vixen are just a few ways you could describe Kelsey Dech, Gentle Fawn's digital marketing specialist and former Style Nine to Five social media intern. We had the chance to chat with Kelsey and ask her a few questions about her new gig and also receive some advice for those looking to launch their career in the world of fashion marketing.
SNTF: Kelsey, you have a pretty awesome gig with Gentle Fawn, how did this job come about?
KD: I came across the job opening sort of by fluke. Yes, I was job hunting, and sending out resumes, but in the back of my mind I had begun thinking that maybe taking some time off for myself was the answer rather than jumping back into the job circuit. It just didn't seem to be happening for me. But, as soon as I saw the job posting, I knew that I had to apply. There was no question. I actually remember getting the phone call for the initial interview and having this gut feeling that something big was about to happen.
SNTF: What is your average day at work like?
KD: Some days are alike and others are not, whatsoever. But I love that. I enjoy being challenged, learning something new. The other day I was pulling looks for a stylist and the next I was on my computer, doing up some ad mockups and adding new arrivals to our website. One thing that is always the same is how I start my day. First thing – I look over my weekly calendar. It's an amazing little notepad where I jot down all my notes for the days ahead. It sets me up. Next, I'll usually look over our social media pages along with reading some articles about fashion marketing and what's going on in the industry. I don't like to jump into my emails as soon as I hit my desk as I think it's important to give your mind some food for thought before heading into your day.
SNTF: Prior to working for Gentle Fawn you were the social media intern for Style Nine to Five. What were you required to do in this role?
KD: As an intern, I was responsible for overseeing and maintaining all of Style Nine to Five's social media accounts. From Twitter to LinkedIn and everything in between, I was the one behind the computer, scheduling posts for the following day. I was also required to gather content relevant to each job opening and or blog post plus consistently engage with Style Nine to Five followers.
SNTF: What skills and knowledge did you learn while interning for Style Nine to Five that you apply to your new role at Gentle Fawn?
KD: Social media is one of my many responsibilities at Gentle Fawn so knowing how different scheduling platforms (e.g. Hootsuite) work as well as the importance of knowing who your audience is and what they are looking for is something that has definitely helped me excel in my role at Gentle Fawn. Brand voice goes a long way.
SNTF:  What was your favourite part of working for Style Nine to Five?
KD: Easy – I got to work alongside an amazing female entrepreneur. Learning from Christie and seeing how she took her business from Vancouver to across the continent was eye-opening in the best way possible.
SNTF:  How has working for Style Nine to Five given you a professional edge in the fashion industry?
KD: Having a mentor like Christie and working for Style Nine to Five opened my eyes to the entrepreneurial side of fashion. From learning how the hiring process works to witnessing the PR involved in recruiting both companies and job hunters, I gained that understanding of how companies get started, which in my eyes, now makes me able to relate more to both companies and individuals.
SNTF: How do you think working for Style Nine to Five prepared you for your new career?
KD: It provided me with a glimpse into what goes on behind the scenes, ultimately preparing me for the multitude of differing tasks I now take on in my role at Gentle Fawn. The fashion industry is competitive, no doubt, but it's also very vast in the areas of work one could do and I think that it can be easy to look past that part.
SNTF: For those looking to work in the fashion marketing industry, what advice would you give them?
KD: Be persistent and open to opportunity. You never know where that internship or part time job will take you. Any experience is better than none. It was always a dream of mine to work in fashion but I knew that it would be difficult and that I would likely face some hardships based on the competitiveness of the industry. However, I was confident that with my skill set and determination combined, I would one day get there. And here I am!
SNTF: The fashion industry is extremely competitive, what did you do to remain focused while looking for work?
KD: I like to write and one thing that worked for me was jotting down my successes thus far and outlining new goals. Whether it is in a notebook or on a post-it that I stuck to my mirror. It is so easy to get discouraged when you don't get that call back or you don't even get an interview for that matter. But knowing your worth and acknowledging such worth always put me back on track.
SNTF: What advice would current Kelsey give to past Kelsey on her first day of interning for Style Nine to Five based on what you know now?
KD: Probably to be more patient with herself and to not be afraid to ask questions. Anything worthwhile takes time and by not asking, you're simply setting yourself up for more hardship. If you don't know how to tackle something or phrase a "tweet" per se, it's better to seek advice than to just let it rest on your shoulders.
To follow along with Kelsey's journey through fashion marketing make sure to give her a follow on Instagram.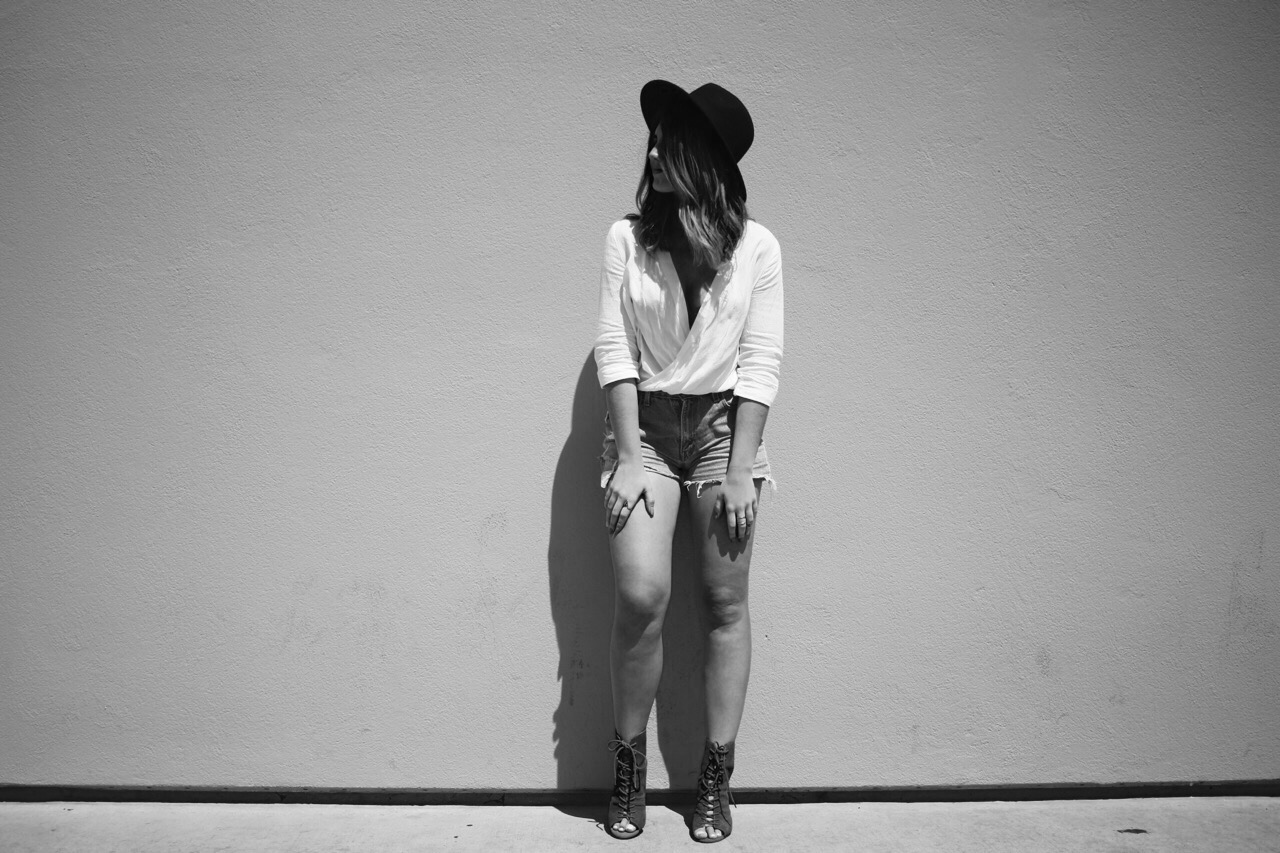 By Ainsley Smith, Toronto, @ainsleysmithy
Are you an employer? Post your fashion job here.
Are you a job seeker? Find fashion jobs here.
Don't forget to follow us on Instagram for the latest fashion jobs, career advice and fashion trends!