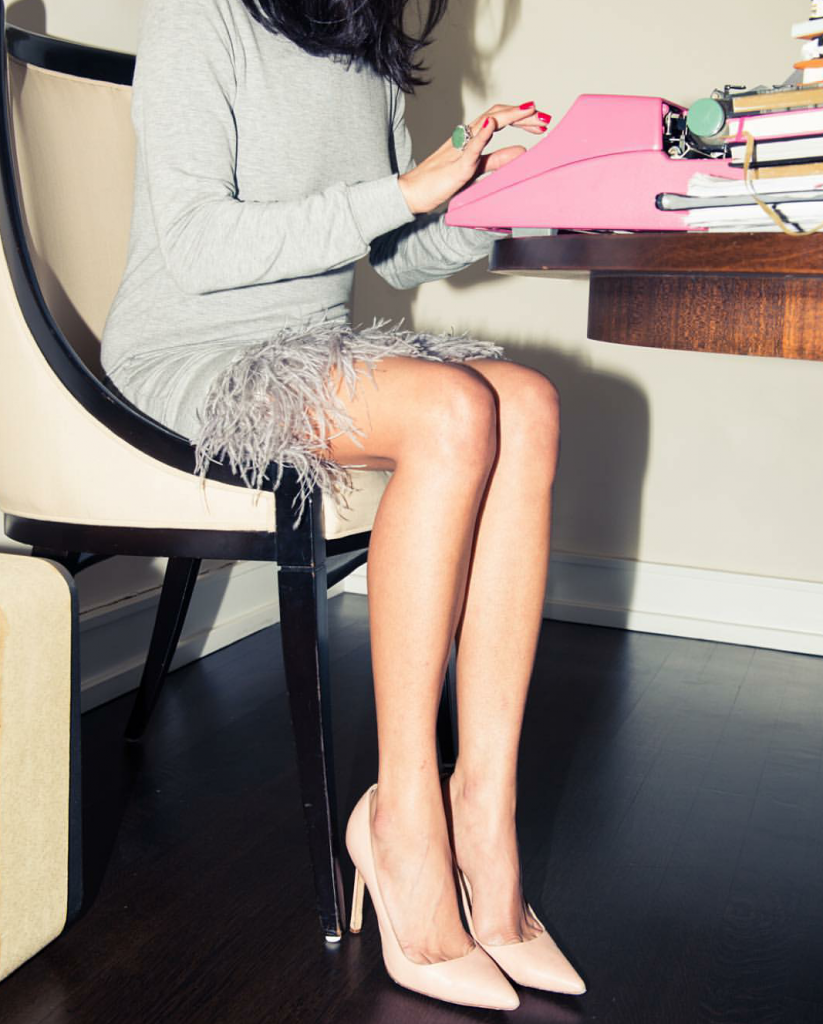 As a fashion job seeker, feedback after an interview is priceless – whether it's good or bad. You're naturally hoping for positive feedback and an invite to the next stages of the hiring process, but you're also grateful to hear that we didn't make the cut (sooner rather than later). After being courted to the interview stage, the relationship dynamics can abruptly change between an interviewer and candidate if the former is no longer interested. After all, interviewing parallels dating in that the pursuit is consistent until one side loses interest.
Unfortunately, hiring managers would rather lie than tell the candidate the truth and they are completely fine with prolonging the process. After being left in a state of ambiguity, you're not sure if you're still in the running for the job or if you've been given the blow-off treatment. In the defense of hiring managers and recruiters, no one likes to be the bearer of bad news.
Save yourself the misery by listening to the hiring manager's reaction (or inaction) to your follow-up emails and calls. Deciphering recruiter-speak isn't difficult if you're able to see the truth behind their vague statements. Study the popular phrases below and recognize a red flag when it's being waved at you; then keep it moving until you land the dream job that awaits you.
1. "You'll hear from us either way." Great. But when? Depending on the company's hiring process, the time frame for bringing on a new hire can range from weeks to months. On the other hand, if you're not the right fit, you'll be sent a generic email once they've vetted every candidate and offered someone else the job. It's normal to hear nothing in between this time, so refrain from placing all of your eggs in one basket.
2. "We're interested, but we're looking at other candidates." Unfortunately, you're not the perfect match for this role, but this is a roundabout breaking the news. Don't place all of your hopes in that small bit of interest becoming a job offer.
3. "We can see you working with us." Hearing these words can make you feel as though you've got the job in the bag and an offer is on the way. On the contrary, it may simply be a compliment to your personality and interviewing skills. You may be a good culture fit as well, but don't mistake this phrase for a guaranteed offer. When it comes down to choosing which candidate to hire, the total package will make it to the next stage.
4. "I came across your contact information from a mutual connection." If you didn't personally apply for a job, you can be pretty certain that you weren't referred. You were probably stalked via LinkedIn or cold-calling and then headhunted. At the risk of sounding like a total creeper, it's easier to say that they came across your profile online or that you were highly recommended by a mutual connection.
5. "We'll keep you in our database/in mind for future opportunities." This is a nice way of saying that you did not get the job, but your resume will be added to an ATS (Applicant Tracking System). It provides hope that you'll be the first to hear about the next opportunity that matches your background. Don't lose faith, you could be reached out to again at some point, but for this job, you didn't make the cut.
6. "That specific position was placed on hold." There could be truth to this statement – it happens quite often. It could also mean that the hiring manager was looking for a nice way to say that you don't qualify for the job or that someone else was hired placing the blame on the company's internal issues.
7. "Someone was promoted from within." Similar to the above phrase, but delivers a softer blow to the candidate. Internal candidates usually have a better opportunity at open roles.
8. "The job responsibilities have changed, and you're no longer qualified." Yet again, a polite way of stating that you don't meet the job requirements based on your resume and feedback from your interviewer(s). Use this as an opportunity to ask what your resume was lacking to become a better interviewer in the future.
9. "We're looking for someone with more experience." Unfortunately, they had to bring you in for an interview to realize this, but don't consider your time was wasted. Every interview is practice that will prepare you for the next.
10. "I'm interested in networking." Hiring managers and recruiters aren't at liberty to headhunt candidates from any and every company. To prevent conflict with competitors, they may approach you under the pretense of networking to initiate a conversation that may naturally lead to the topic of making a career move.
Photo cred: The Coveteur's Instagram
By: Malicia Basdeo, New York City, @maliciaism
Are you an employer? Post your New York fashion job here.
Are you a job seeker? Find fashion jobs in NYC here.
Don't forget to follow us on Instagram for the latest fashion jobs, career advice and fashion trends!