A wise woman once said, "Florals for spring? Ground-breaking." Yet each year, florals continue to be one of the hottest patterns for spring both on the catwalk and in-store. Florals can brighten any outfit and add a unique twist on how you style them. This pattern should not just be seen as the go-to because of the season, but also as a pattern that can be transitioned into your wardrobe year-round. Here are SNTF's top five floral pieces we think you need to invest in this spring.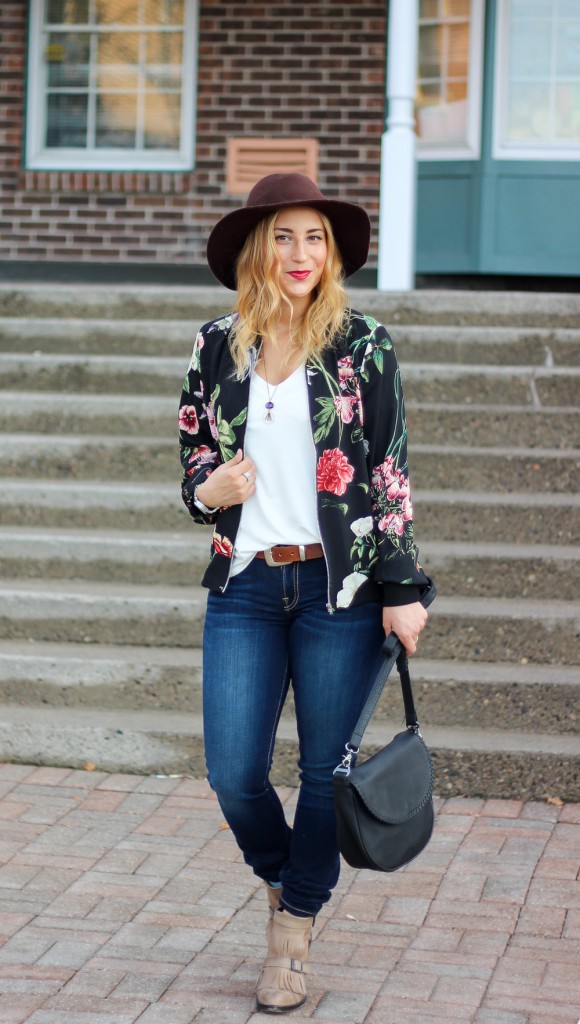 Floral Jacket
There is no better way to make a statement this spring than with a chic, floral jacket. What is that old saying? April showers bring May flowers? Make sure you're covered for all different weather with this piece. Styled with dark skinny jeans and a plain white v-neck or even over a sleek, slip dress and sneakers, a floral jacket is exactly what you need this season to stand out in a crowd.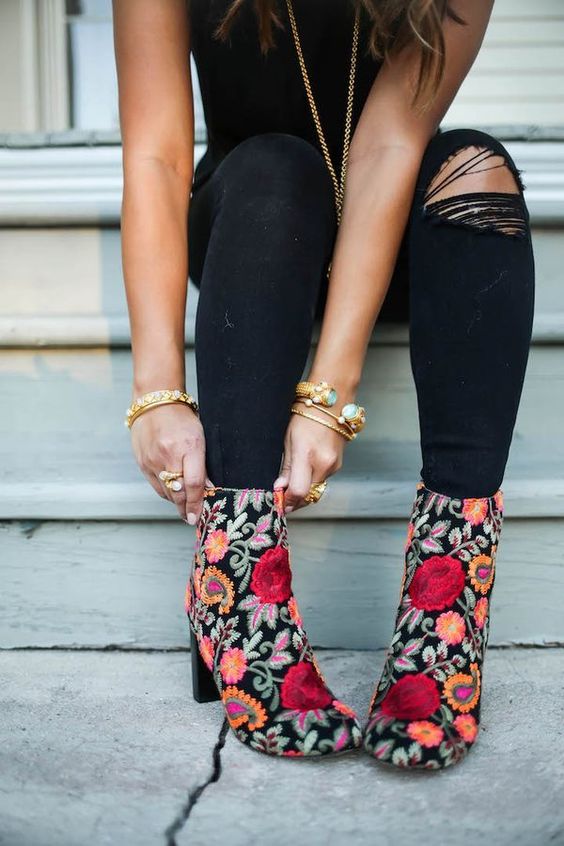 Floral booties
When it comes to boots, booties are perfect for spring because they can be styled with just about anything from dresses and jeans to skirts and shorts. This spring, swap your go-to black booties for a pair of playful floral booties for an instant wardrobe refresher. Floral booties can effortlessly play up a little black dress and dress up your jeans, not to mention they're just fun overall.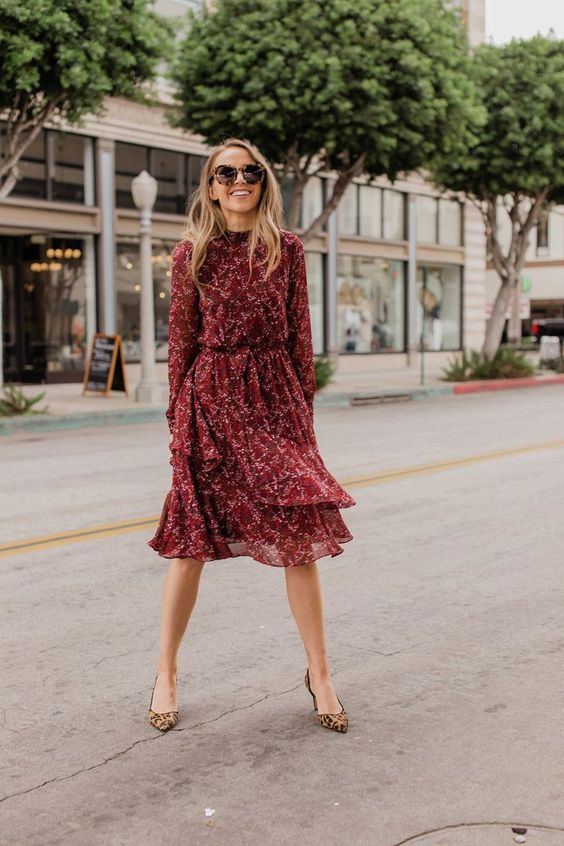 Floral Dresses
When the sunshine comes out, throw on a flowy, floral dress for an instant spring-approved look. Whether you're headed to work, out for brunch or you're planning on running errands, floral dresses are extremely versatile and can be worn dressed up or down. Our favourite ways to style a floral dress for spring is casual and styled with a pair of white sneakers and a leather jacket or dressed up with a pair of pumps or wedges.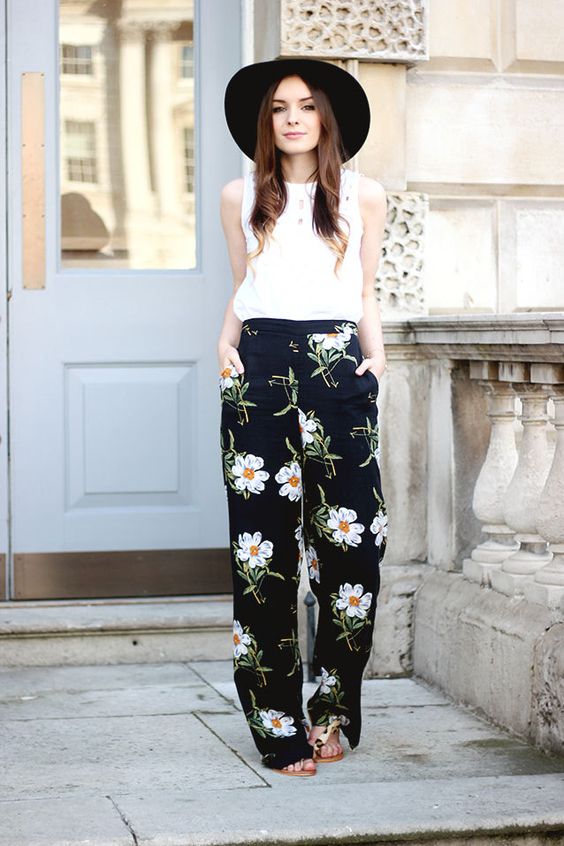 Floral Trousers
For those days when it's just too cold to wear a dress, or when jeans just aren't dressy enough, floral trousers will be your wardrobe saviour. Style with a plain or graphic tee and you're good to go for the day. Getting dressed for work? Style a pair of floral trousers with a sleek blazer in a neutral colour and a chiffon blouse for a fashionable yet office-appropriate look.

Floral Bag
For those who aren't quite brave enough to try out a bold floral pattern all over, adding a floral bag is just your answer. A floral bag is the perfect pop of colour and playful addition to your look that everyone will stop and ask you about. And plus, with handbags, you have so many options to choose from. Grab a big tote, clutch or small cross body bag with a playful, floral print, and you'll have the ultimate go-to bag for spring and summer.
Inspirational Images
Image courtesy of Style Caster
Image courtesy of Something About That
Image courtesy of Haute Off The Rack
Image courtesy of Merrick's Art
Image courtesy of Aspiga
Image courtesy of Vogue
By: Megan Renaud, Vancouver, @meganbrigette
Are you an employer? Post your fashion job or retail job here.
Are you a job seeker? Find fashion jobs and retail jobs here.
Don't forget to follow us on Instagram for the latest fashion jobs, style jobs, retail jobs, career advice and fashion trends!