There is no doubt we all await for fashion designers and influencers to show us what the seasons most coveted pieces and colours will be and anticipate for the cooler temperatures to arrive to finally show it all off.  The streets of New York, Paris, London, and Milan all screamed one colour this season: RED. The fiery bold hue has deemed itself to be the colour of the year, and instead of using it as a pop of colour to your everyday look, it's clear that red is going all in with head to toe colour blocking and monochromatic looks. Though some of us might not be too into the head to toe red, we've rounded up our must-have looks that will inspire you for fall.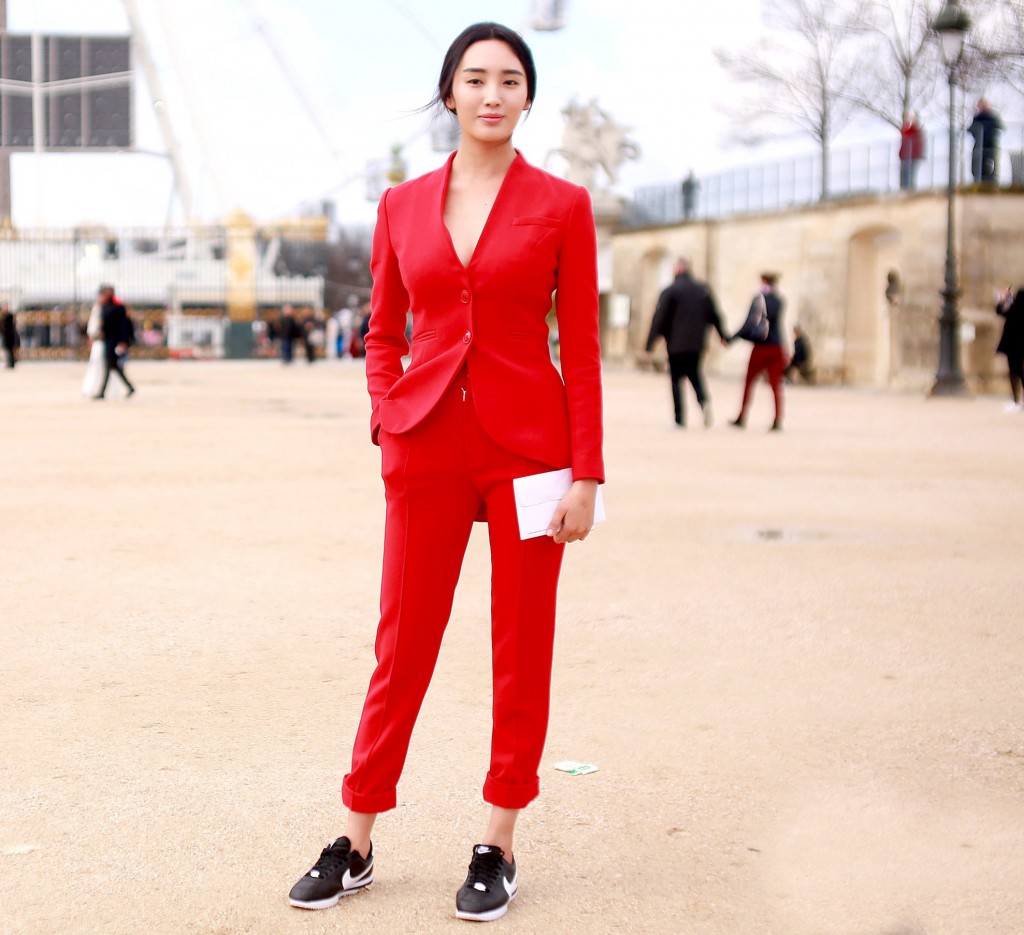 Suited Up
We have seen coloured suits emerging from both womenswear and menswear and we love the laidback yet polished vibe it exudes. It reads you're ready for business but you have a fun and outgoing personality. Worn with sneakers or an oxford is our favorite effortlessly put together suit look.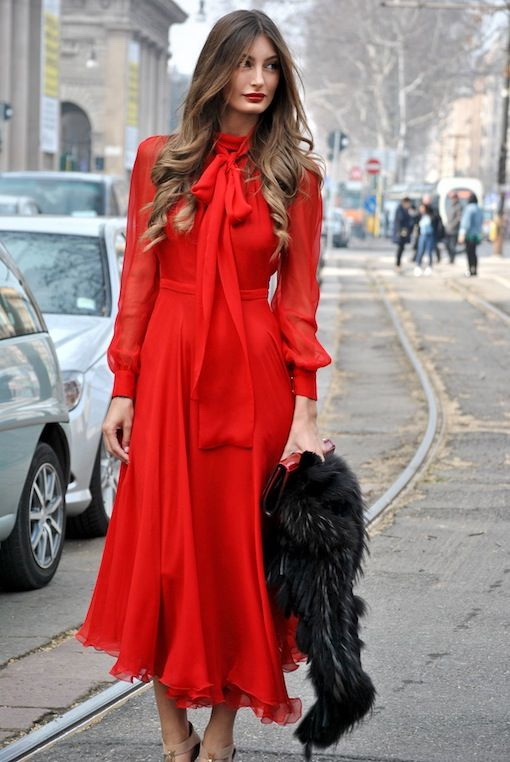 Dresses
Red is a classic staple mostly used to give a pop to our all-black ensemble, but red is one of those colours that looks gorgeous on every girl no matter what complexion she has. A red dress definitely hangs in our closet because not only does it break up the darker hues, it's a powerful colour that has a lot of great personality traits, and is definitely an eye-catcher.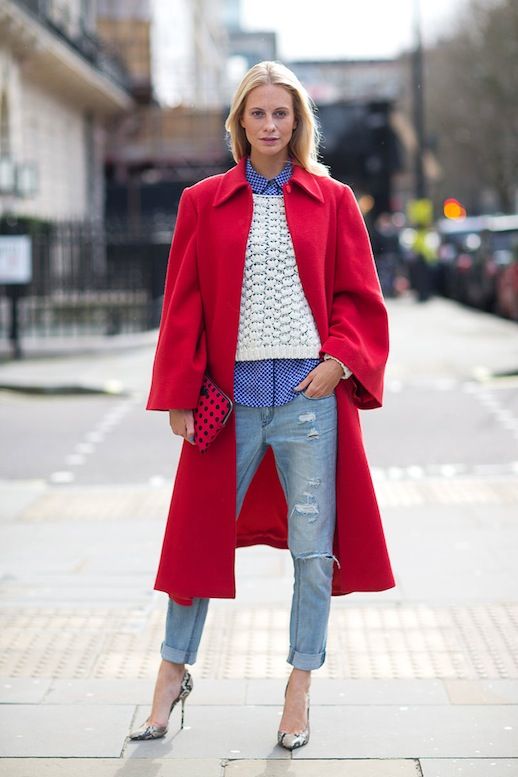 Coat Envy
The rich texture of a red coat is overly luxurious and classy, giving a Jackie O feel to all your outfits. It's a great balance wearing a stunning red coat over relaxed denim and dress shirt, but also versatile enough to dress up.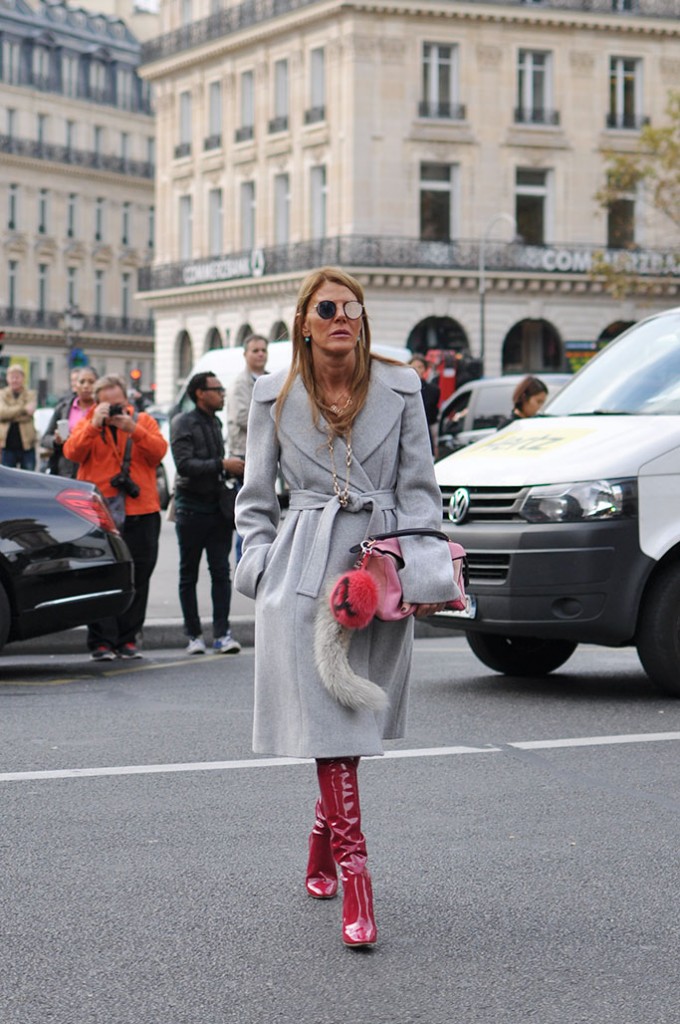 Red Shoes
We've all seen the red shoe trend this fall and our first thought was, "How are we going to pull this off?" It does take a confident fashionable woman to brave red shoes, but going for a bootie or a knee-high boot is doable for everyone, even if you're just a jeans and t-shirt kind of girl. If you're feeling more adventurous try a patent leather for a retro, sophisticated look.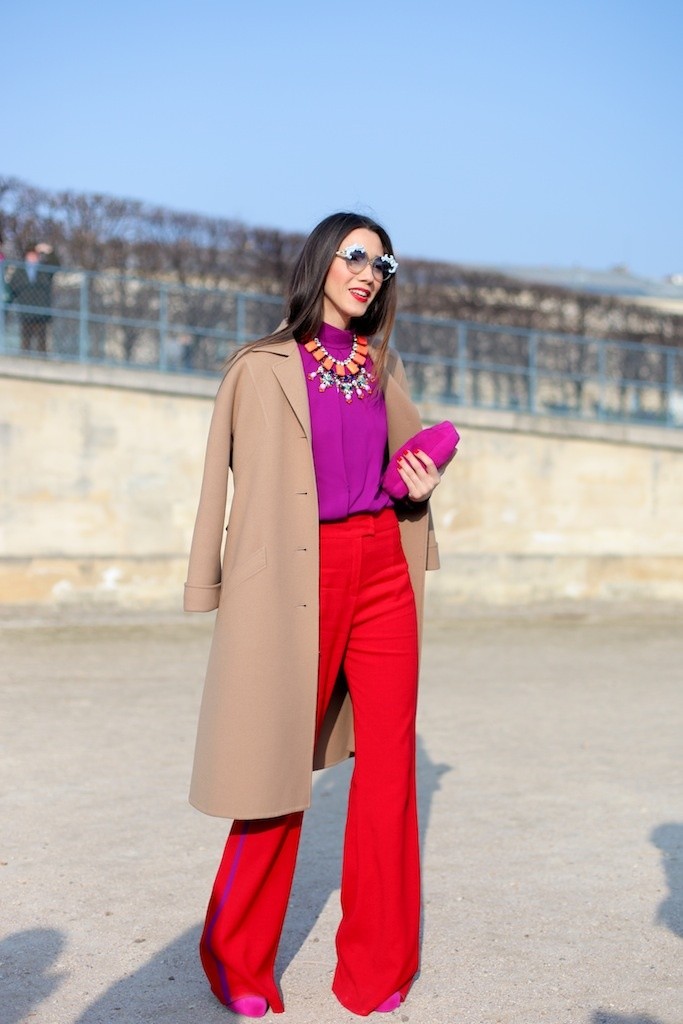 Colour Block
Once you get a feel for colour blocking you will find yourself always thinking of an outfit that would be great with a variety of colours. Yes it is much easier to colour block with greys, navy's, and black, but go on a whim and try it with pinks, reds, and yellows. Red is such a stunning colour to use because it works so well with other hues. Even if you don't want to venture too far out, sticking to burgundy and crimson shades will give you a pop for fall.
Inspirational Images
Image courtesy of Danielle Bernstein
Street Style image provided by The New York Times
Street Style, image provided by Fashion Gum
Poppy Delevingne, image provided by Bloglovin'
Anna Dello Russo, image provided by Trendy Crew
Street Style, image provided by Journelles
By Ivana Pavkovic, Toronto, @iforeveronvacation