EMPLOYER SERVICES
WE OFFER MORE THAN JUST A PLACE TO POST YOUR JOBS!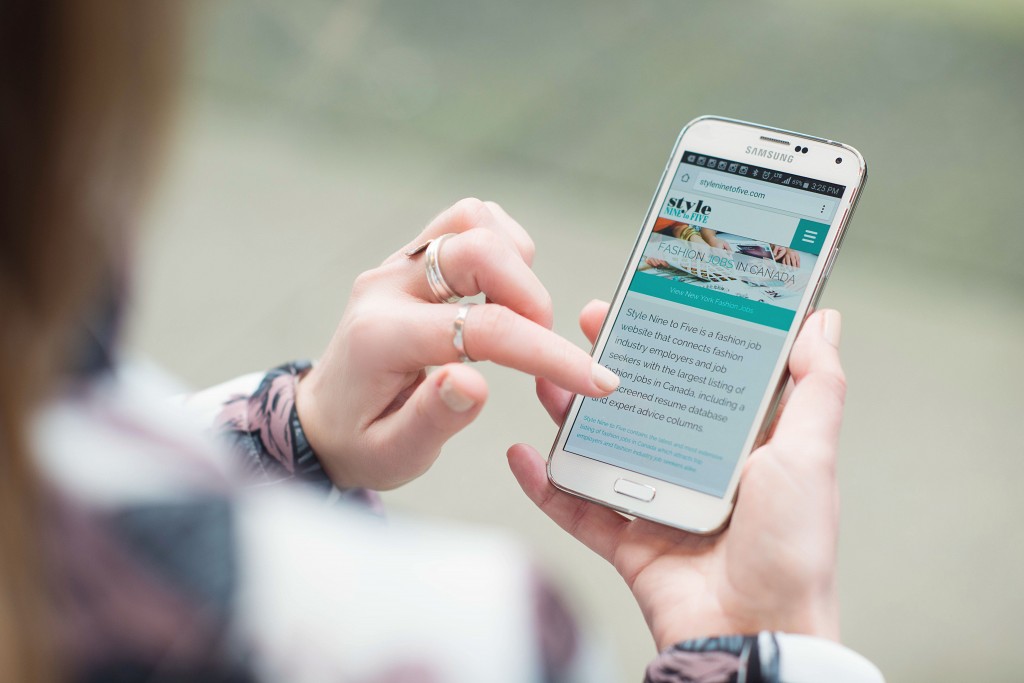 You can expect to fill your position quickly with a qualified candidate. Style Nine to Five is visited by fashion job seekers who not only want to work in fashion, but who are knowledgeable in the industry. Employers can find candidates that are qualified with relevant education and experience in the fashion industry.
LIST PRICING:
FULL TIME JOB $200 CAD
PART TIME JOB $125 CAD
INTERN $25 CAD
YOUR JOB GETS VIEWED AN AVERAGE OF 500 TIMES.
JOBS ARE POSTED FOR 30 DAYS
NOT FILLED? NO PROBLEM. WE REPOST FOR ANOTHER 30.
Read what employers are saying on the Testimonial page.
• CONTINGENCY RECRUITING 
We've worked with Coach and Ted Baker London. If you've been unsuccessful finding the right candidate or lack the knowledge in this area, Style Nine to Five will help you with the hiring process and find you candidates! We charge 12% only if you make a hire.
• HOURLY RECRUITING
$100 per hour with a minimum of 10 hours. We utilize our existing contacts and networks to find you the right candidate.
• SOCIAL MEDIA CONSULTING
Creating an online presence for your brand is not only the new way to advertise but an amazing way to attract job seekers. Learn how to increase your following and create strong online awareness. Founder Christie Lohr will give you the tips and direction you need for successful social media accounts.
• JOB DESCRIPTIONS
So many job descriptions are out-dated and boring. Let our team of talented writers create an attractive and catchy job description for you.
• EMPLOYEE SALES TRAINING
If you're looking to improve your employee's sales targets and customer service skills, we will help with one-on-one coaching. This will include supervising interactions between customers and employees and engaging in team selling and real life scenarios.
• STORE VISITS
We will visit your store and do on-the-spot coaching with employees as well as give advice on any other issues you may have. At the end of the visit, we will give our assessment and recommendations of store environment, merchandising standards and employee selling opportunities.
FOR JOB SEEKERS
Working in fashion is exciting, creative, inspiring and ever-changing. Whether it be in retail as a visual merchandiser, in a local design office, as a photographer's assistant, working for a PR company or writing at your favourite fashion magazine, my goal at Style Nine to Five is to give you access to your dream job, or at least a job that will lead you to it. Welcome, to the only fashion career website in Canada that brings employers and job seekers together.
NOT READY FOR THESE SERVICES QUITE YET? 
POST YOUR JOBS INSTEAD!