Answering the age-old question of what to wear can seem daunting, especially during the holiday season. With all the stress that comes along with hosting parties and shopping for the perfect gifts, getting dressed can sometimes feel like another dreaded task at this time of the year. To make things easier, here are five of the biggest runway trends for Fall/Winter 2017 that can easily be translated into appropriate party wear.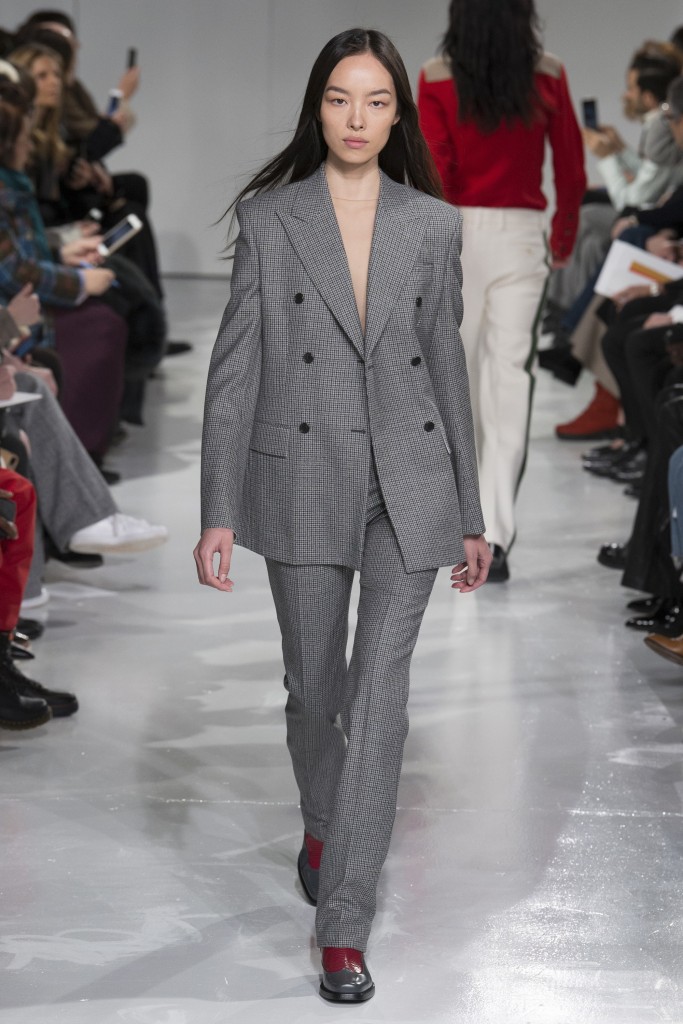 Glam Suiting
For the ladies out there who aren't fans of getting dolled up in party dresses or skirts, this trend is for you. The Glen Check is definitely having its moment in the style spotlight, with plenty of wardrobe options available on the market right now. Pair a plaid suit with a silky blouse for an outfit that works just as well in the boardroom as it does for a holiday dinner.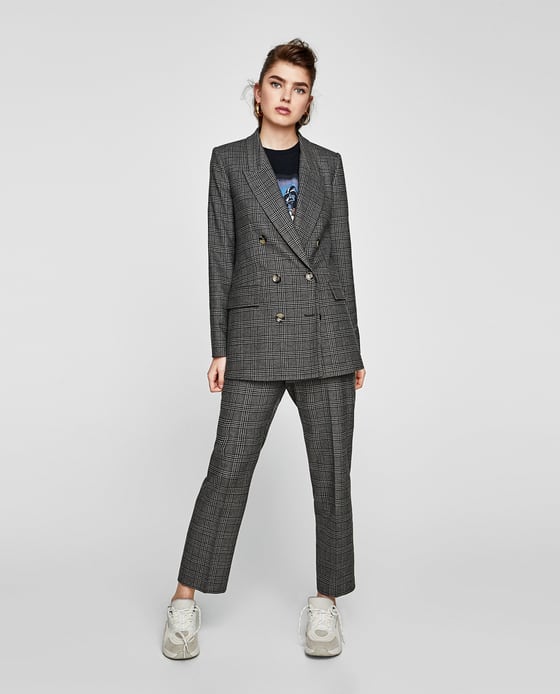 Shop the look for less: Double Breasted Checked Blazer, $149, available at Zara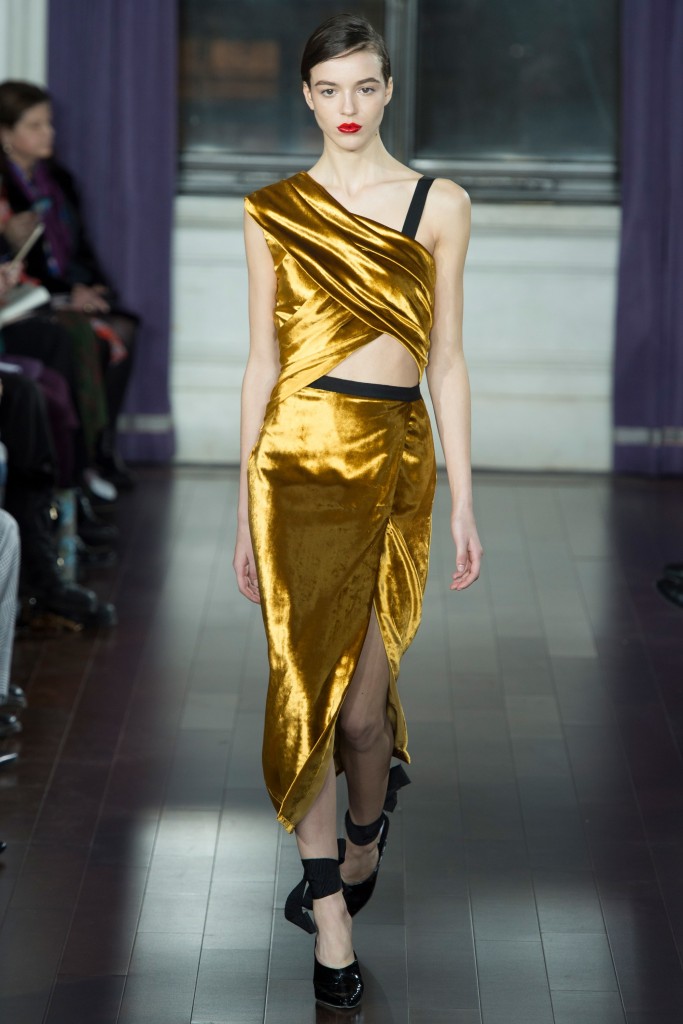 Velvet
Always on rotation in classic holiday dressing, velvet is making a major comeback for Fall/Winter 2017. From blazers to trousers, and suits to t-shirts, it's easier than ever to incorporate this luxe fabric into your wardrobe. The opulent look and feel of velvet doesn't need much to dress it up, so add a pair of sparkly earrings and a simple pair of pumps and you're set.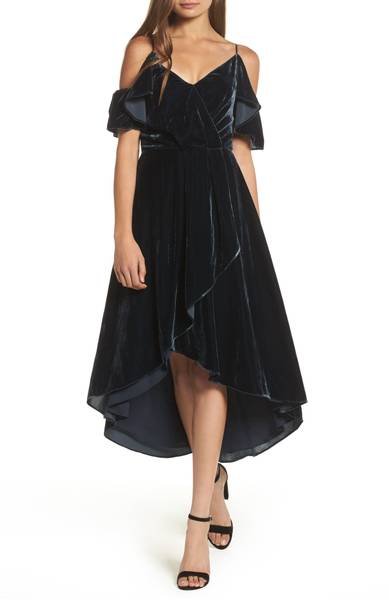 Shop the look for less: Cold Shoulder Velvet Midi Dress, $175, available at Nordstrom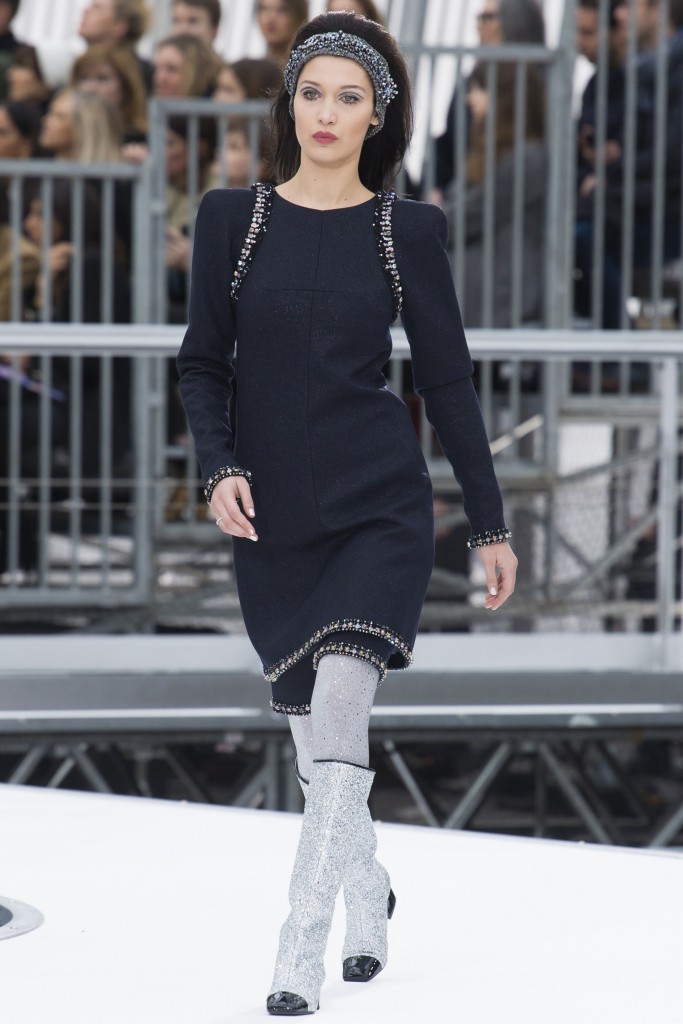 Glitter & Gold
With this trend (as with most), a little can go a long way. Rather than looking like a human disco ball, add a little sparkle to any outfit with some choice accessories. A glittery clutch or pair of heels will add just the right amount of sparkle to any festive occasion.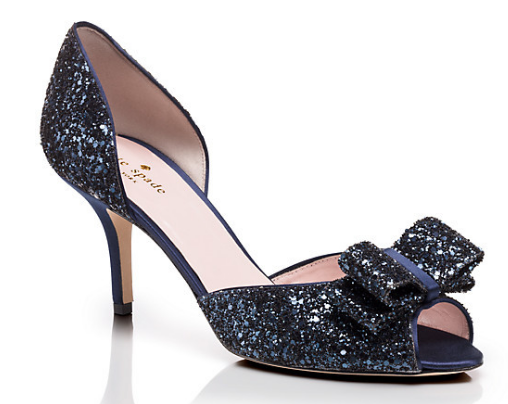 Shop the look for less: Sela Heels, $298, available at Kate Spade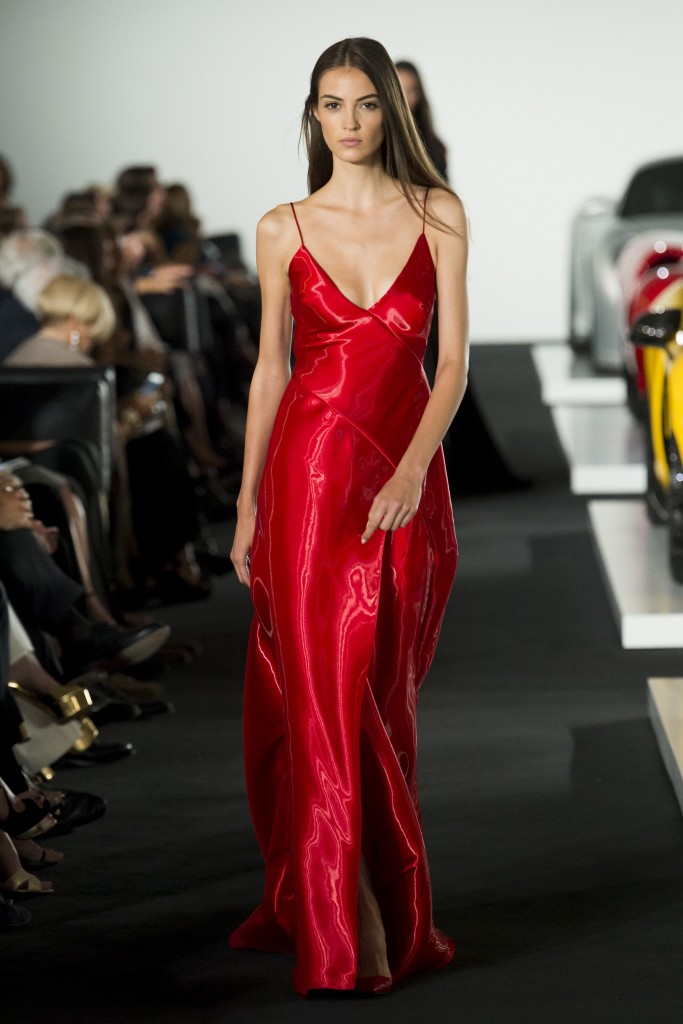 Classic Red
Not for the faint of heart, red is the bold colour choice of the season. Seen across the runways and on dozens of street style looks, a vibrant shade of red will have you sure to stand out at any holiday party.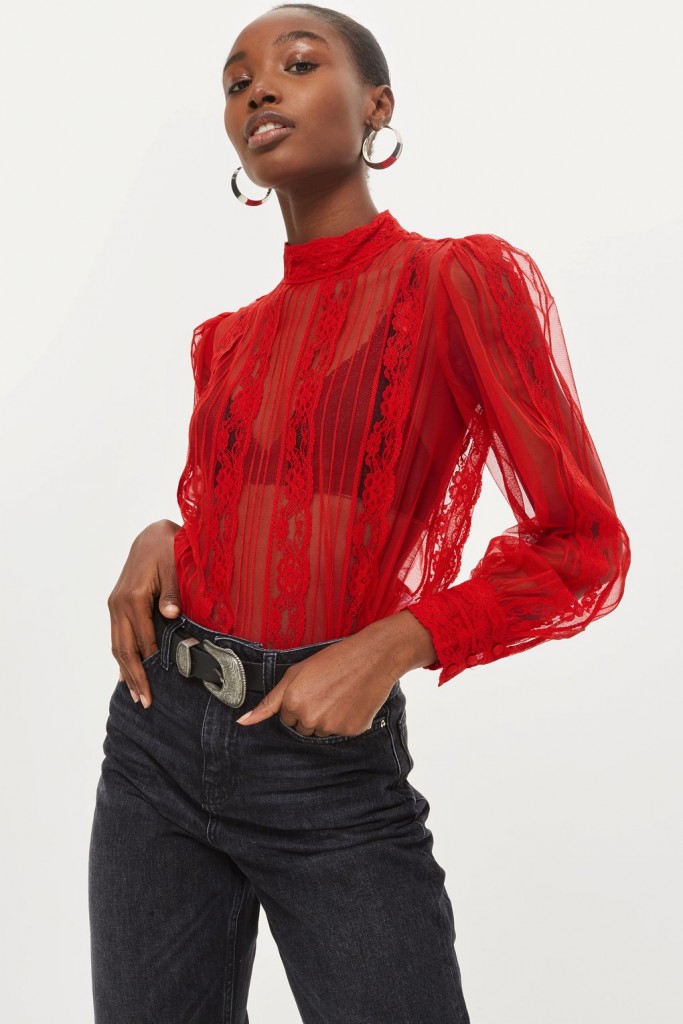 Shop the look for less: Sheer Pintuck Printed Blouse, $68 available at Topshop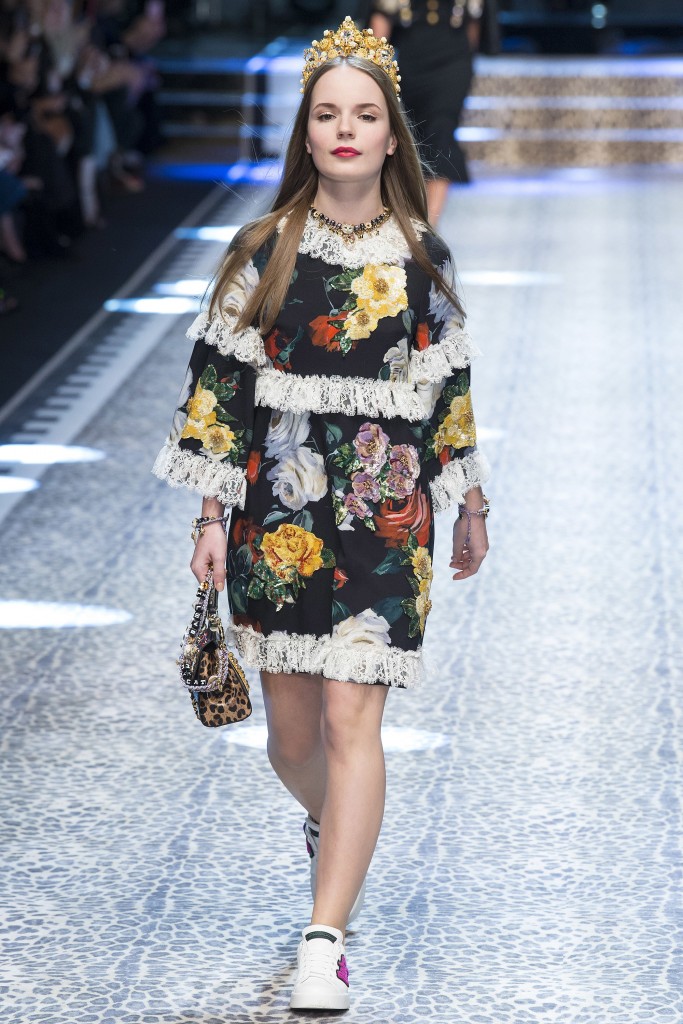 Winter Florals
Though typically thought of as a springtime pattern, floral prints can bring a breath of fresh air into tired winter wardrobes. To make your florals feel winter ready, look for patterns set against a dark background, like charcoal or navy. Any holiday occasion is the perfect excuse to break out a chic floral print!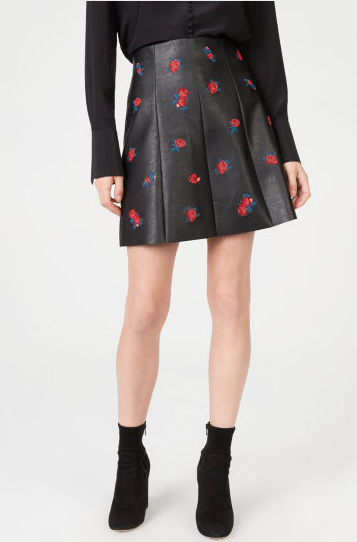 Shop the look for less: Edvard Skirt, $229, available at Club Monaco
Inspirational Images
Main image courtesy of Cosmopolitan
Calvin Klein, Fall 2017 Ready-to-Wear, image courtesy of Vogue
Jason Wu, Fall 2017 Ready-to-Wear, image courtesy of Vogue
Chanel, Fall 2017 Ready-to-Wear, image courtesy of Vogue
Ralph Lauren, Fall 2017 Ready-to-Wear, image courtesy of Vogue
Dolce & Gabbana, Fall 2017 Ready-to-Wear. Image courtesy of Vogue
Product Info:
Double Breasted Checked Blazer, $149, available at Zara
Cold Shoulder Velvet Midi Dress, $175, available at Nordstrom
Sela Heels, $298, available at Kate Spade
Sheer Pintuck Printed Blouse, $68 available at Topshop
Edvard Skirt, $229, available at Club Monaco

By Kate Mendonca, Toronto @kate.mendonca