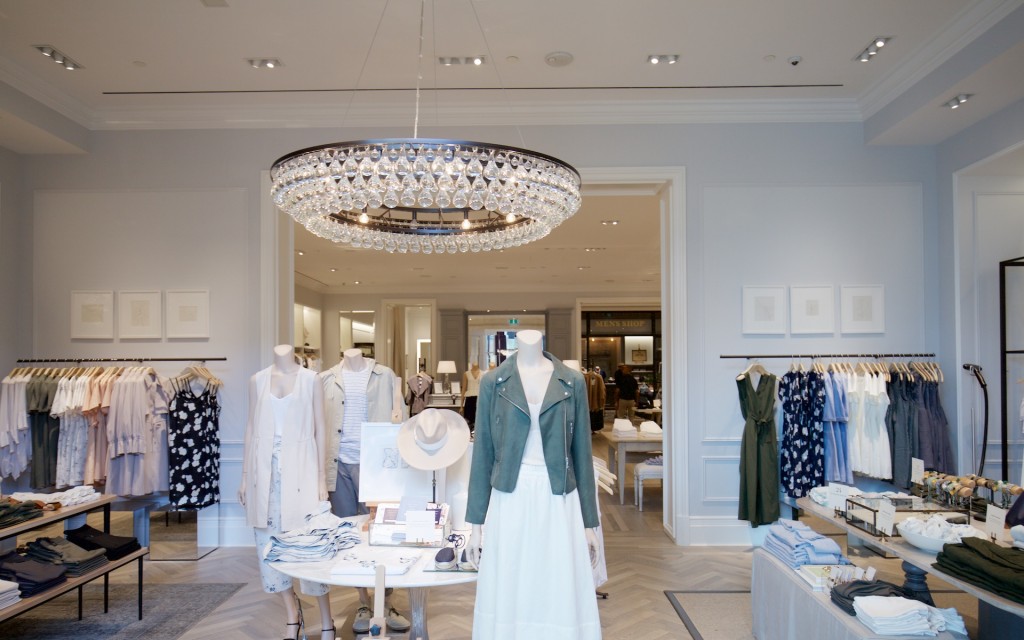 It seems that having a job in the retail industry is a hit or miss. Working as a sales associate has often been defined as exhausting and repetitive. Some have also described the working environment of a retail store as "shady" or lacking transparency amongst employees, especially if a race for commission is present. Despite the negatives, however, there are still a significant number who cherish their jobs simply because they have a passion for fashion and enjoy providing customer service.
As one of these people, I was fortunate to be employed at a notorious retail store that I can truly say further augmented my love for clothes. This store happens to be Club Monaco, a New York based high-end brand owned by Ralph Lauren. For many years, I have always appreciated the clothes that the company sells because of the timeless style and great quality. Although many will agree that the merchandise is costly, true fashion goers will recognize the correlation between the price frame and the clothes' characteristics. In addition, the visual properties of a Club Monaco store remarkably exhibit aesthetic, which hints the modern and high fashion style of the company's line.
As a fashion fanatic, I've always thought that having the opportunity to work at a high-end store is beneficial and can act as a stepping-stone to reach other areas in the fashion industry. Initially, I had low hopes of acquiring the position of a stylist because I lacked the experience in retail. However, when I was hired late last year, I couldn't be more excited to work on the sales floor – to meet everyone who is as obsessed with clothes as I am and share personal styling tips to clients. The first meeting consisted of discussions regarding marketing strategies, seasonal trends, visual standards, and of course, styling. As months passed by, I have learned how to properly attend to clients' needs, forming a relationship with them to ensure sales and profile acquisition. I have become adapted to interacting with clients, sharing knowledge on products and current fashion trends, and recommending pieces that would meet their particular needs. This type of work is gratifying and has given me the strong drive to pursue a career in fashion.
The above paragraph is merely a general description of my current retail journey. I can honestly claim that so far, it has been an adventurous roller coaster ride – from attaining special clients or encountering rude ones, to being sent to collection launch events and meeting corporate individuals. Even though this is my first retail job, I think that I was able to bring out the best in a sales associate position because of the experience that I know I can appreciate. With hopes of a smoother journey, I can utilize this experience to propel myself to higher levels of the fashion industry and eventually become a role model that could inspire others to a pursue a career in fashion.
Inspirational image:
Image courtesy of Square One
By: Franz Tabora, Mississauga, @phranzzzz
Are you an employer? Post your fashion job here.
Are you a job seeker? Find fashion jobs here.
Don't forget to follow us on Instagram for the latest fashion jobs, career advice and fashion trends!